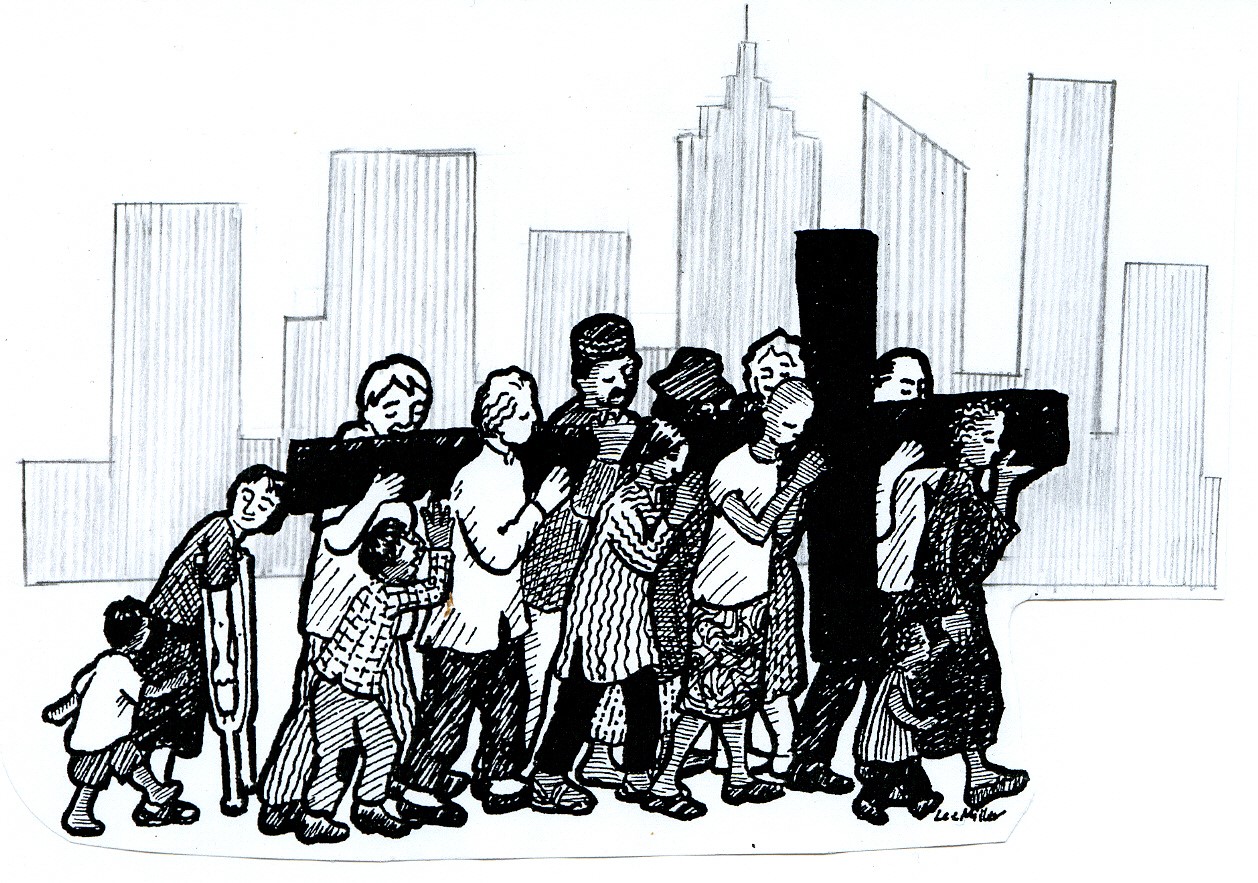 For the 41st consecutive year, and for the first year since the pandemic, Pax Christi Metro New York (PCMNY) will be observing Good Friday in 2023 with its annual Way of the Cross, Way of Peace on April 7th, starting at 8:30 AM at Dag Hammarksjold Plaza in Manhattan. All the Stations will address the theme, "We believe that all are equal in God's sight." All are welcome to participate in this moving prayer experience that recalls how Jesus suffered and continues to suffer in people today.
PCMNY is also anticipating a Lenten Day of Reflection in person that is still in the initial stage of planning.
And PCMNY is soliciting nominations for Peacemaker Honorees and a Young Peacebuilder Recipient to be awarded at their 40th Anniversary Celebration in the Spring.
For more information, contact PCMNY directly at [email protected], 212-420-0250, or www.nypaxchristi.org.
Pax Christi Long Island is also working on its Peacemaker Award Ceremony in the Spring, honoring Veteran for Peace Mac Bica.
Members of Pax Christi New York State hope to join the Merchants of Death War Crimes Tribunal in a pre-trial event in New York City in April, 2023. You can read more about this on our News page.
We are also looking forward to participating in activities to welcome the Golden Rule sailboat when it comes to New York next year. The Golden Rule is a peace boat that is currently sailing the waterways of the U.S. to spread the message of nuclear abolition.
Stay tuned for updates to these and other upcoming events as they arise.